RootsTech 2022 – The "Roter Adler" is in!
Last year, RootsTech was held completely virtually for the first time due to pandemic restrictions. Over one million spectators from all over the world attended. This year's conference will again be held exclusively via the internet, offering unique opportunities worldwide to participate in the diverse range of events. Participation is free of charge and, after a Registration further usage offers.
The RootsTech 2022 will be held online from 03 March 2022 to 05 March 2022, as the world's most important genealogical event. We are happy to say that the BGG "Roter Adler" is taking part! This is how we present ourselves, the Brandenburgische Genealogische Gesellschaft, e.g. in several video clips (in German and English).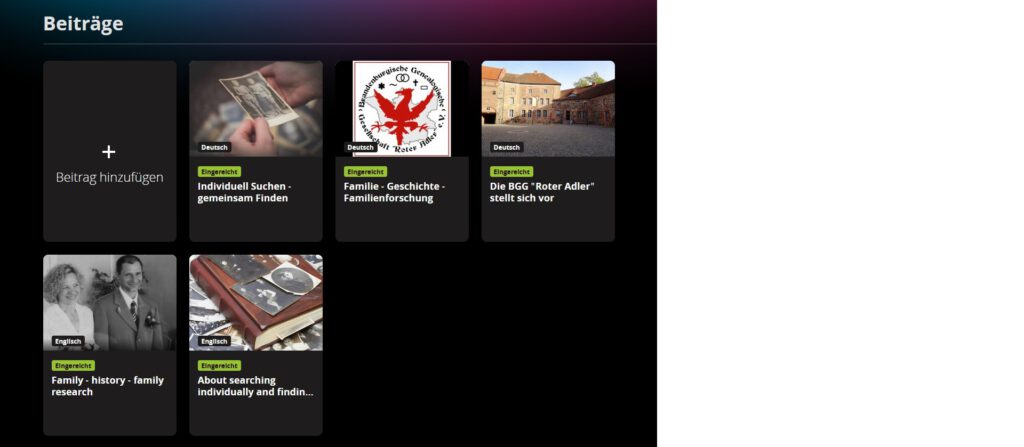 We are also planning two information events, which will take place on 04 March 2022 and 05 March 2022. In the multilingual live meetings, after a thematic introduction, members of the association will try to answer visitors' questions on the topic of "Brandenburg – core province of Prussia". Of course, we also want to support those visitors of RootsTech 2022 who are on their own personal genealogical search and hope for help from us. If necessary, we will answer your questions in small teams. We will also try to clarify more comprehensive and unanswered questions after the event.
We are very much looking forward to the dialogue and meeting with you. In keeping with the motto of this year's RootsTech, we would like to "create new connections" in this way.